Organizations across multiple industries and individuals wonder about the new possibilities associated with web3. An overview of the top web3 applications in DeFi, NFTs and the metaverse could create the feeling of "missing out" in many people. However, you are not late when it comes to adoption of web3, particularly with the sheer volume of opportunities opening up in recent times.
The growing use of VR technologies alongside progress in the metaverse, DeFi and NFT markets establish the best route forward for web3 applications. Web 3.0 has the right ingredients to revolutionize digital transformation throughout the world. Therefore, the interest in key web3 applications for the future has been growing by profound margins in recent times. The following discussion will help you learn about the top applications in the domain of web3. At the same time, you can also learn about the possibilities for leveraging web3 in real-world applications.
The Real Potential of Web3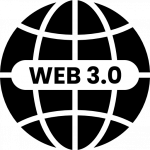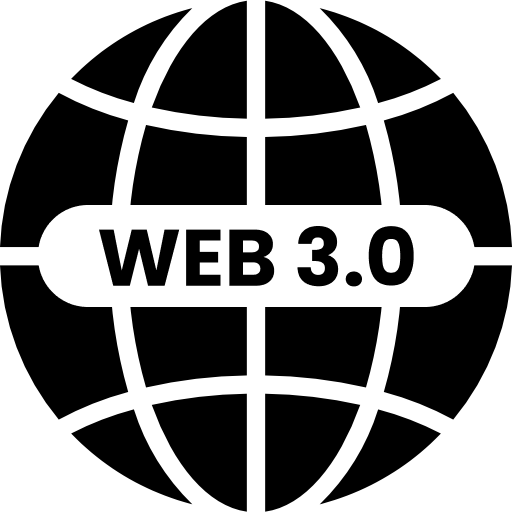 The web3 concept is gradually evolving as a prominent shift in the way people see, perceive and use the internet. Web 3.0 basically refers to a new set of principles for establishing the basic infrastructure for facilitating internet services and transactions. You can think of the best web3 applications as an innovative take on conventional applications with new value improvements. Web3 incorporates technologies and principles such as AI, semantic web, blockchain and machine learning for creating a new version of the internet. The new version of the internet with web3 can allow decentralized communication and interaction among users and applications.
At the same time, web3 has also evolved as a new internet that can learn exactly what you are trying to search for and deliver accurate results. Interestingly, web3 can introduce many promising value improvements for businesses in different areas. Let us learn more about the possible use of web 3.0 apps before identifying the top picks available right now. Here are the different ways to utilize web3 in the real world.
Better transparency for B2B businesses, which enables development of trust-based relationships between customers and clients. Web3 can ensure customer involvement and feedback alongside optimizing their experiences to garner their trust.
The examples of top web3 apps in social media industry could show how they can shift the dynamics of control towards the end users. Web3 can remove single centralized authorities and the ability to store and misuse user data. In addition, web3 can also revolutionize the social media experiences of users by offering rewards in the form of digital assets.
The integration of web3 with IoT devices can open up new routes for productivity, especially with better risk management options. Most important of all, the integration of web3 and IoT could help in opening up businesses to expansion and growth.
The different web3 apps examples could showcase exactly how web3 provides an open stage for innovation. The integration of web3 technologies with advanced AI and machine learning models could help introduce a significant transformation of conventional marketplaces. As a result, organizations can explore newer possibilities for maintaining their competitiveness in the worldwide market.
AI-based chatbots are another example of using web3 to your advantage for offering personalized customer experiences. The applications of web 3.0 in AI-based chatbots can also capitalize on interoperability for accessing confidential data throughout multiple devices and apps.
Assessment of the web 3.0 applications examples would also emphasize the interesting ways of leveraging blockchain technology. Blockchain can help in ensuring safety and cost-efficiency in transferring digital assets between businesses or within internal teams. With the help of blockchain, web3 could ensure better and seamless user experiences alongside assured safeguards against security risks.
What Can You Expect in Web3 Apps?
The potential of web 3.0 applications for dealing with multiple use cases establishes the ideal grounds for trying out web3 apps. Web3 emphasizes developing an open and equal network with similar rights for anyone to participate in the network. In addition, web3 also prevents any concerns regarding security and privacy. The signifying traits of web3 have ensured many important value advantages for web3 applications. Here are the top traits you can expect in web3 applications.
Decentralization
Interoperability
Permissionless
Self-governing
Secure network
All these traits ensure that web 3.0 apps are easy to access and use with considerable difficulties for compromising their security. In addition, web3 applications can work seamlessly across different applications with the flexibility for transferring and using data across multiple environments. Furthermore, users have complete control over the ownership of their data and content, alongside ensuring accessibility of content.
Top Web3 Applications 
The review of best web3 apps prevalent in the market right now can help you find out the practical value of web3. The growth of web3 in the future would depend considerably on how top applications in the field of web3 can help users. You can find web3 apps for almost any type of use case ranging from browsers to gaming and social media. Here is a brief outline of the renowned web3 applications you must watch out for in 2022.
1. Everledger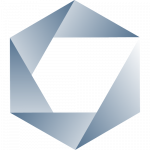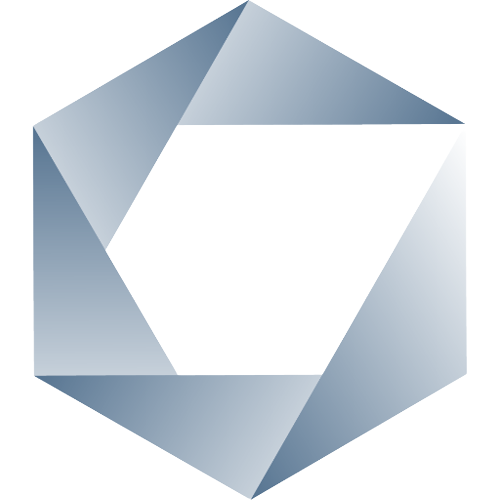 One of the first entries among web3 apps examples would point at Everledger, the distributed digital global registry. It basically offers a unique record to each user, and users can store data in the cloud with flexibility for accessing the data. The primary applications of Everledger focus on ensuring strong safeguards against fraud.
More specifically, the Everledger app helps in tracking diamonds, gold, wine and other valuable assets. It helps in tracking the use of an item throughout its journey in the global supply chain. Customers can scan the Everledger sticker to ensure that they purchase authentic products. The Everledger app sets a distinct milestone in web security by ensuring safety against fraud without using personal data or difficult passwords.
2. Storj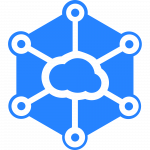 The outline of top web3 applications would also draw the limelight towards Storj, a decentralized storage solution. It helps users with secure data storage while ensuring fault tolerance and redundancy. Storj leverages blockchain technology to revolutionize the benefits of cloud storage, albeit on a dispersed network. The most significant benefit associated with Storj is the flexibility for unlimited uploads and downloads, irrespective of the time.
On top of it, Storj fulfills the conditions for web3 apps, such as open-source design and a free-to-use model. Furthermore, Storj also ensures better ease of use as you can start navigating the application in a few clicks. Another important highlight about Storj as a web3 application would refer to the Storj coin, which powers the Storj decentralized storage platform.
3. Brave Browser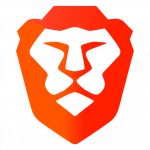 The popular entries among key web3 applications could never miss out on Brave browser. It is a new browser that aims to offer ad-blocking and other privacy-enhancing features on mobile devices. As a matter of fact, Brave has become one of the most preferred alternatives to other popular browsers such as Mozilla Firefox and Google Chrome.
In addition, Brave has also successfully become one of the most secure browsers with promising security features. The new open-source browser leverages blockchain technology to safeguard the privacy of users. Brave browser would also utilize blockchain for interrupting unwanted ads as well as trackers. Most important of all, Brave browser also enables the flexibility for monetization of user data in return for Brave tokens.
4. Beaker Browser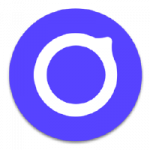 The next choice among web3 browsers which can make a huge difference would be the Beaker Browser. Presently under development at Blue Link Labs, the Beaker browser is an open-source and free browser for web 3.0. The peer-to-peer web browser can help users in publishing web apps as well as websites from the browser itself.
Beaker browser is definitely one of the best web3 applications for usability as it excludes the requirements for setting up and maintaining separate servers. In addition, users don't have to worry about hosting their content on third-party servers, thereby improving security.
5. Sola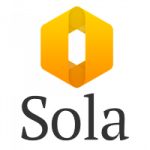 Sola is an effortless entry among top web3 apps for its unique functionality. It is a decentralized social media platform based on the Ethereum blockchain, IPFS storage and distributed nodes. Sola leverages blockchain and artificial intelligence to create a combination of social networks. The web3 social media platform capitalizes on AI algorithms for distributing relevant information to users according to their preferences.
Sola focuses on developing a social media platform where everyone has equal freedom of expression without granting a monopoly to advertisers, influencers and big brands. The advanced neural learning network of Sola, Neutral AI, helps in optimizing the process of sharing content. On top of it, users can also explore monetization opportunities for sharing and creating content.
6. Decentraland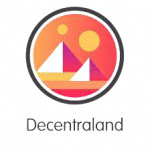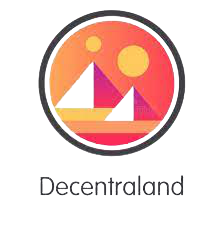 The most-hyped project in the metaverse or the future of web3, Decentraland is an online virtual world with many interesting experiences. Decentraland is an obvious entry among best web3 apps with something out of the ordinary. The virtual world allows users to meet, interact, socialize and play games with other users.
In addition, the Decentraland metaverse revolves mostly around customization of virtual parcels of land and creating new experiences. Users have been exploring the prospects for mortgages on virtual property and renting out virtual property for events in the metaverse. As a matter of fact, Decentraland has captured the attention of many big brands such as Samsung, Adidas and PwC.
7. Steemit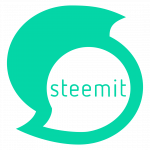 Another example of social media applications based on web3 principles would focus on Steemit. It is more like the web3 analog of Reddit and works just like a decentralized social blogging website. The biggest highlight for Steemit, as one of the web3 apps examples, would refer to monetization of user content.
Steemit users can receive payments for their content on the grounds of community voting. With over 1.7 million registered accounts on the platform, Steemit has been developed on a proprietary blockchain termed Steem and complies with web3 principles in its core operations.
8. Ethlance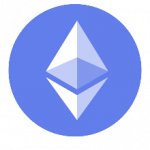 The applications of web3 in the field of job seeking and professional networking have resulted in platforms like Ethlance. The online platform helps users apply for jobs. Interestingly, Ethlance uses blockchain technology to expedite the process of matching job seekers with suitable employers.
On top of it, Ethlance is one of the innovative web 3.0 applications examples that open up new opportunities for freelancers. Ethlance can break down the conventional barriers between freelancers and companies as a decentralized talent marketplace. Employers could lower their expenses in recruiting talent while freelancers can achieve improved control over their work.
9. Secretum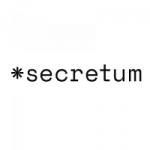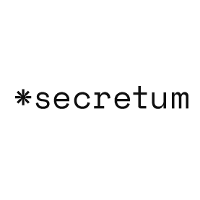 The collection of web 3.0 applications you must follow in 2022 would also showcase Secretum, a new decentralized messaging app. You can think of Secretum as the decentralized alternative to messenger apps such as WhatsApp. Users can connect to each other without a phone number or an email address, thereby ensuring better security and privacy. The in-build trading functionality in Secretum also provides the flexibility for trading cryptocurrencies, NFTs and other blockchain tokens efficiently.
10. DTube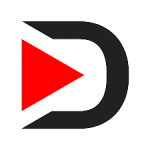 Just like Brave, as the decentralized alternative to popular browsers, you can find an alternative to video streaming giant YouTube with DTube. The decentralized video streaming platform does not control the videos which appear in user feeds. Users have complete control over what they see and share on DTube.
In addition, users have the power to decide the selection of videos for monetization. As one of the key web 3.0 applications for users in the future of web3, DTube also exercises decentralized governance. Users are in complete control over censorship and other guidelines for content visibility and usage on the video-streaming platform.
Bottom Line
The details of top web 3.0 applications reveal that decentralization, security, ease of use and transparency would fuel web3 revolution. Web3 applications have started finding structure and shape with a clearly defined set of functionalities. The interesting highlight of web3 apps is evident in the variety of applications.
Rather than staying restricted to a single platform, web3 applications have spread across multiple industries and use cases. In the long run, advancements in web3 applications can spell remarkable pointers for the success of web3 as a movement. Learn more about other apps in the domain of web3 and become a web3 expert.
Resource: 101blockchains